hypekids Family Portrait: Vintage Dealer Mark Edwards on Full-Time Fatherhood and Life in Hoboken
"Connecting with people through clothes I'd handpicked was life changing."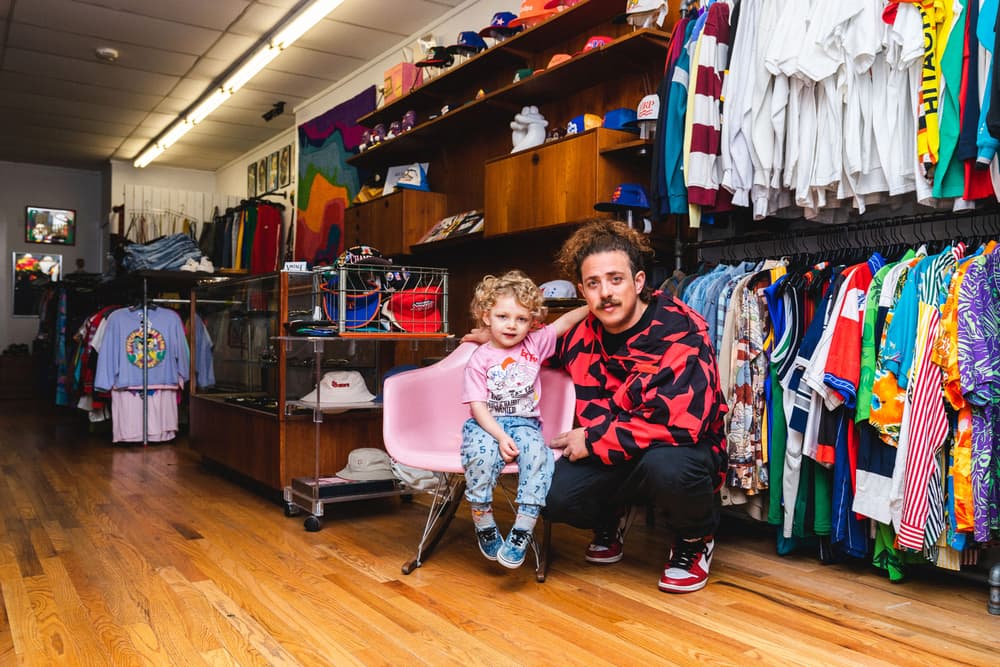 1 of 17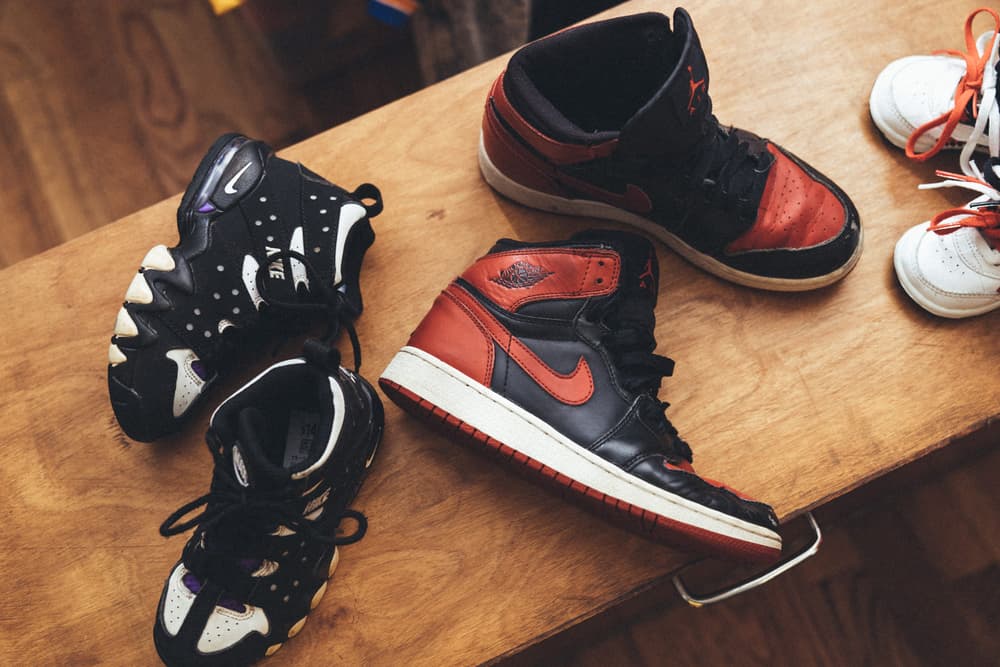 2 of 17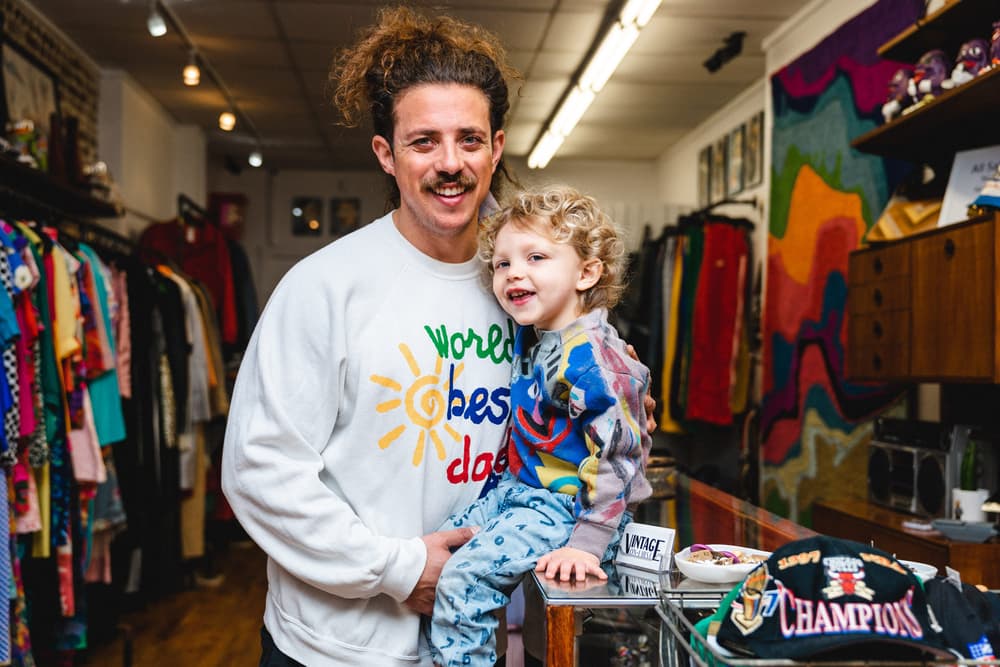 3 of 17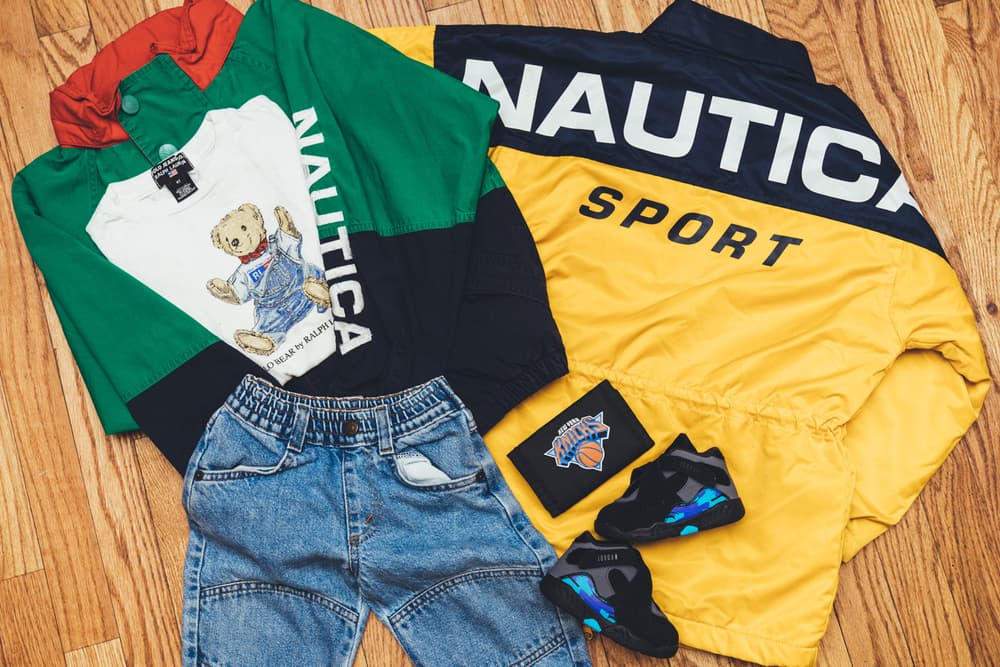 4 of 17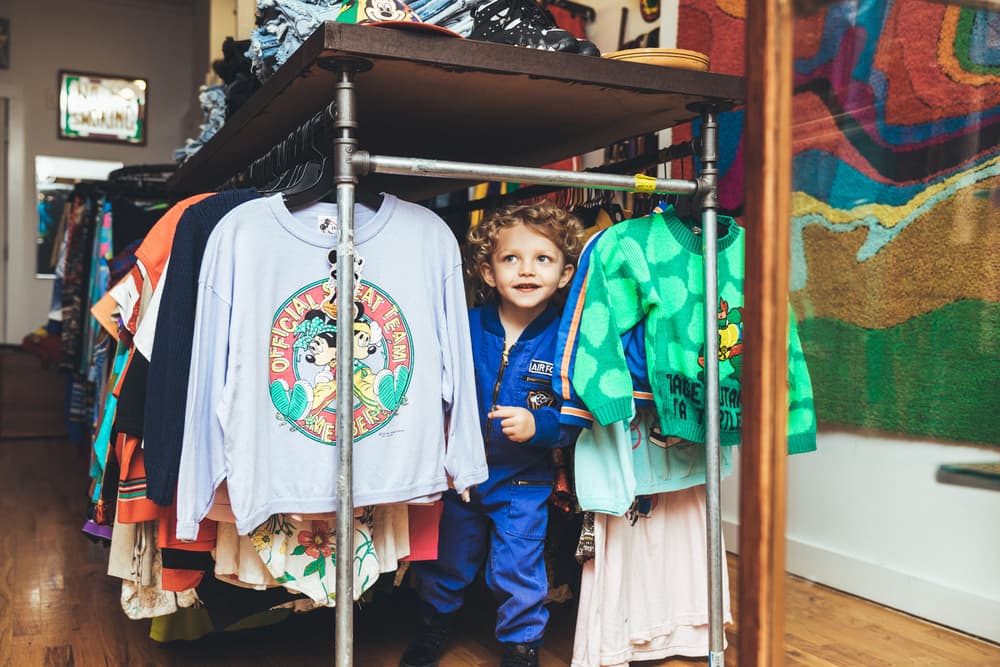 5 of 17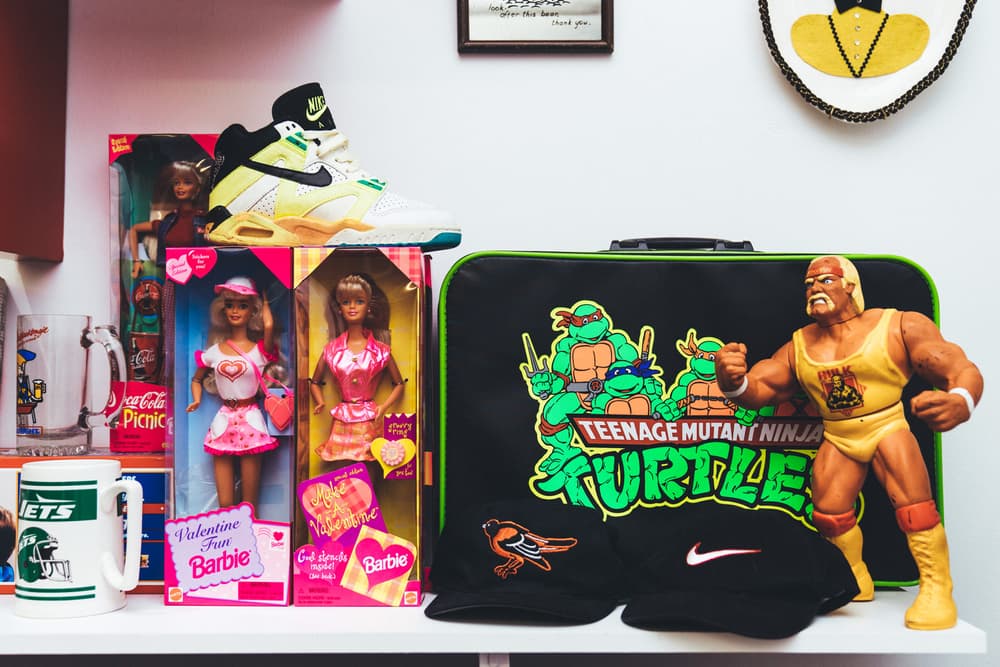 6 of 17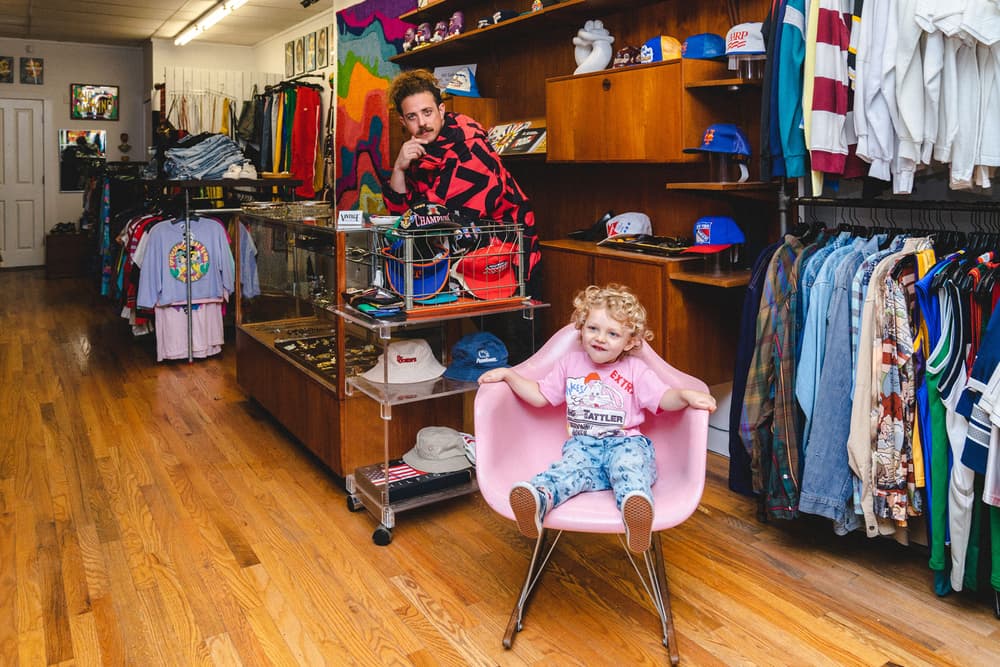 7 of 17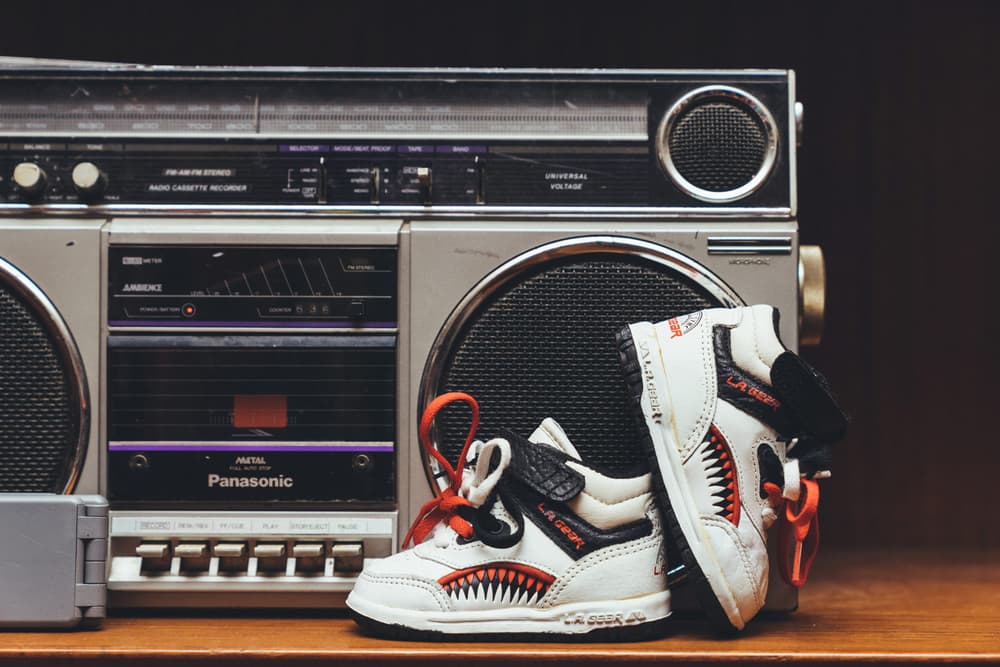 8 of 17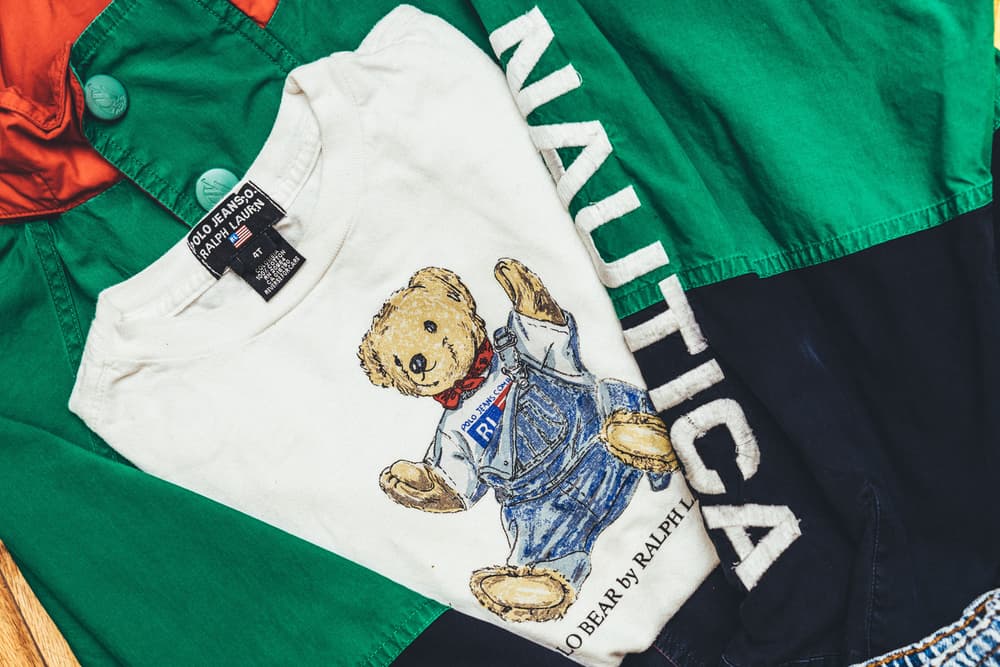 9 of 17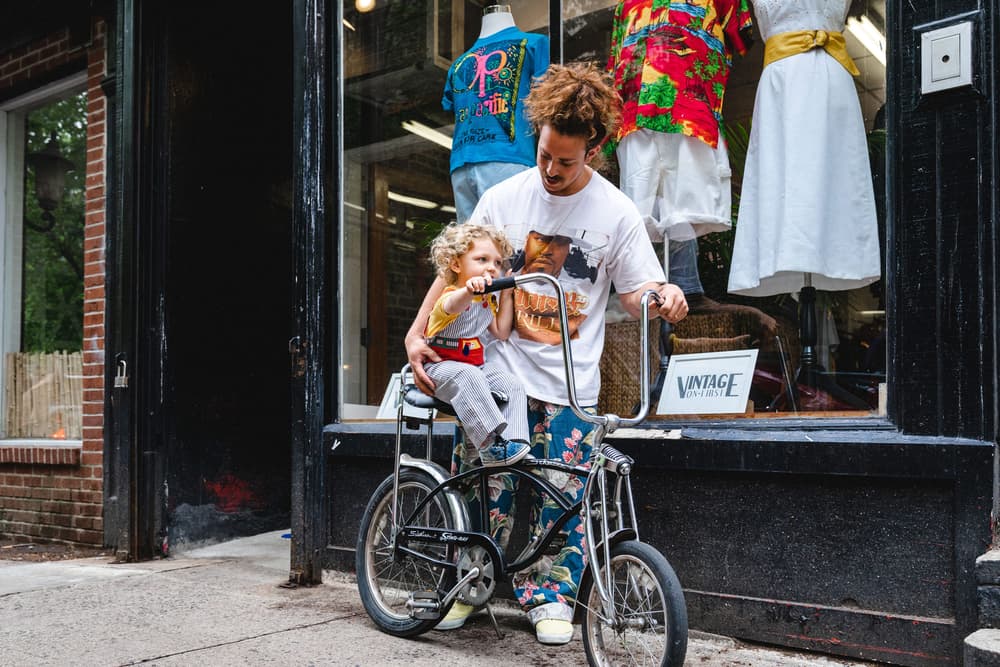 10 of 17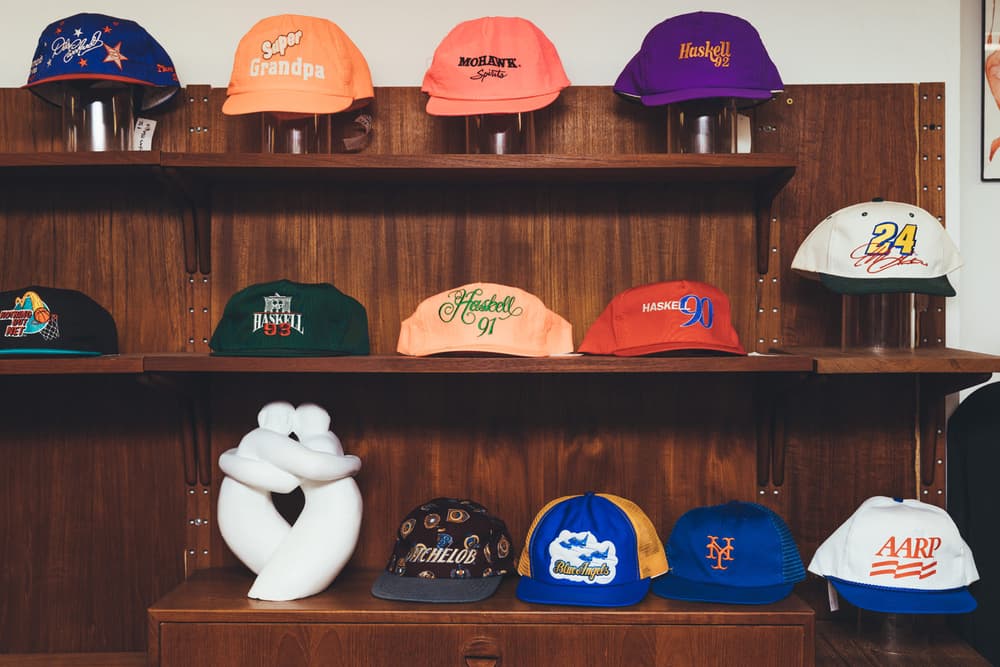 11 of 17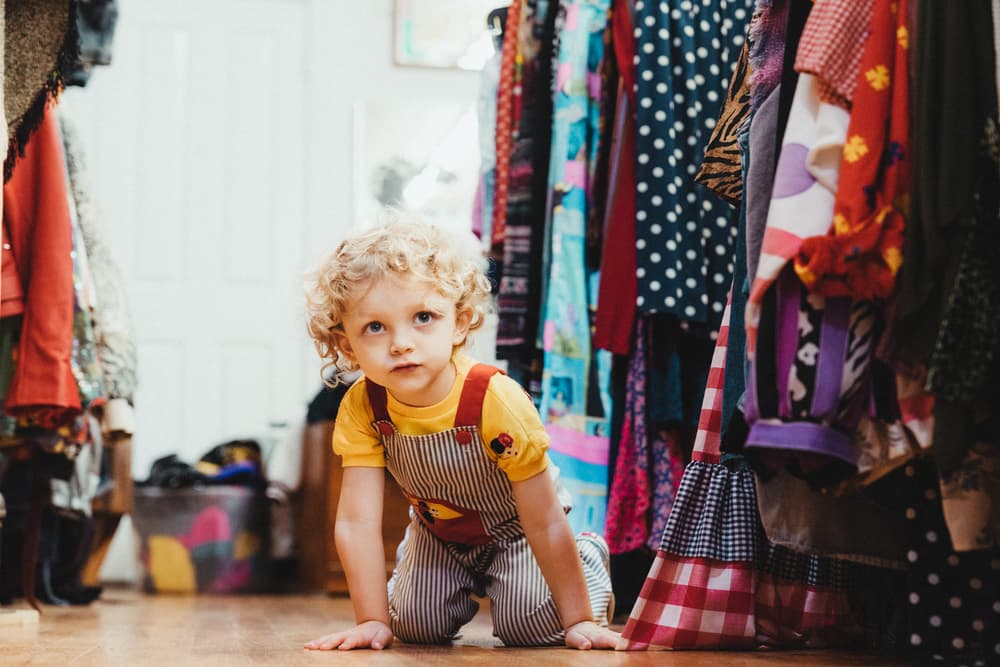 12 of 17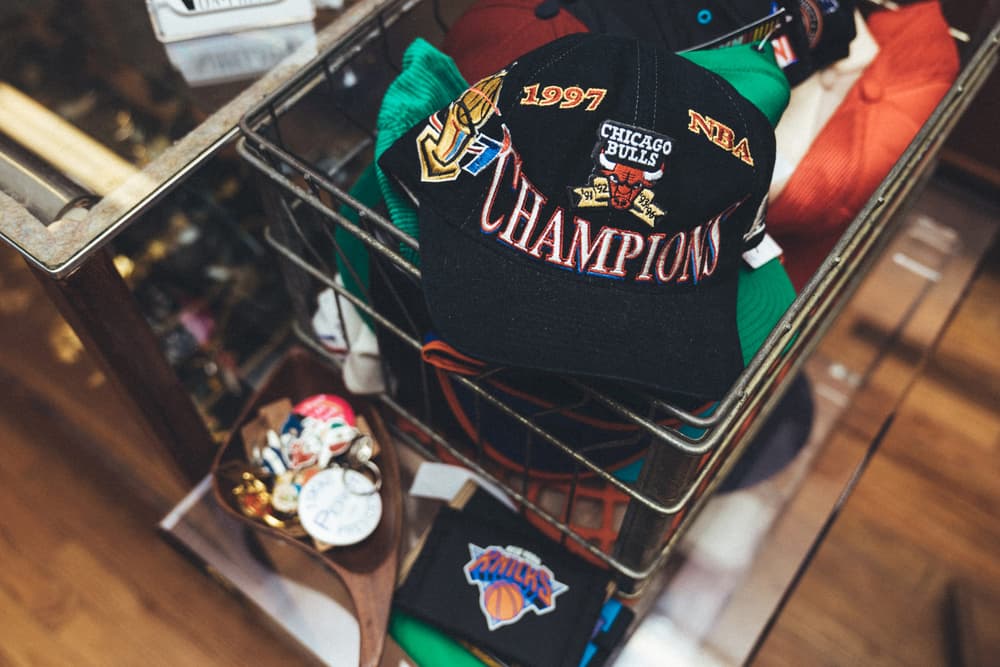 13 of 17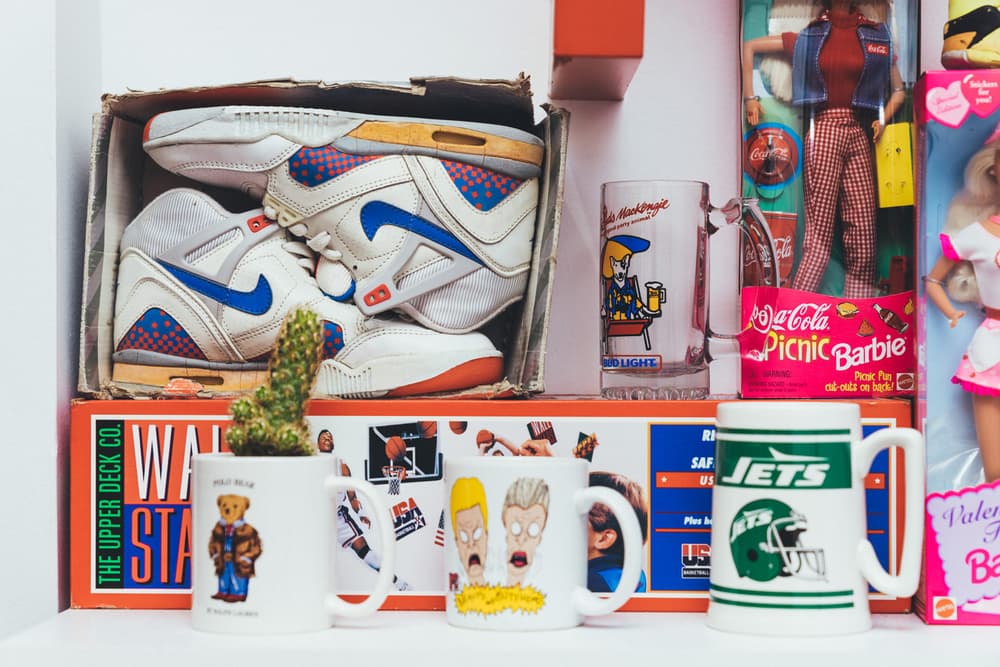 14 of 17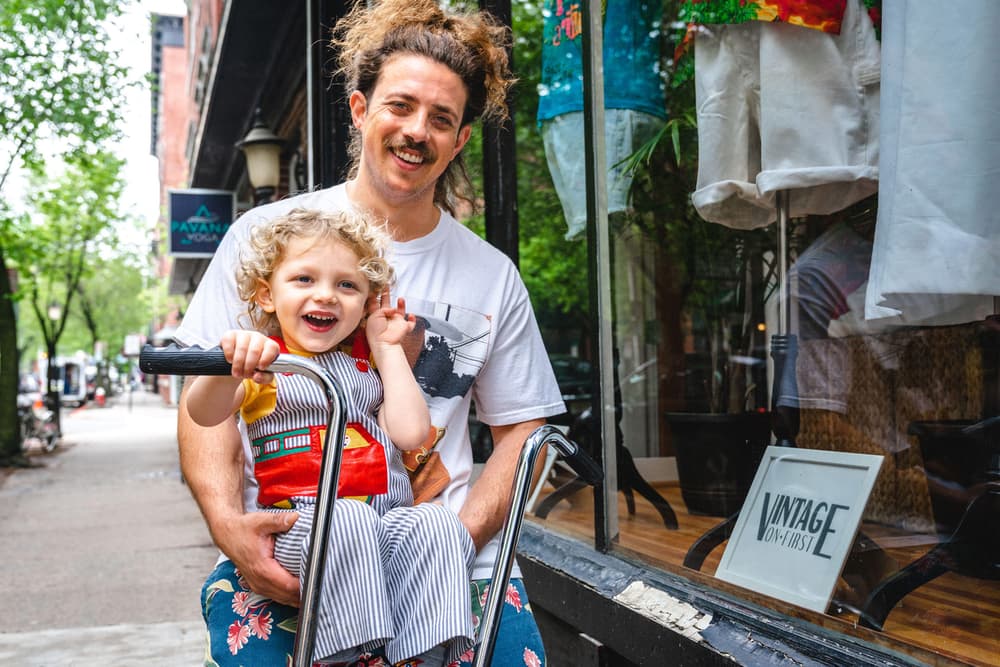 15 of 17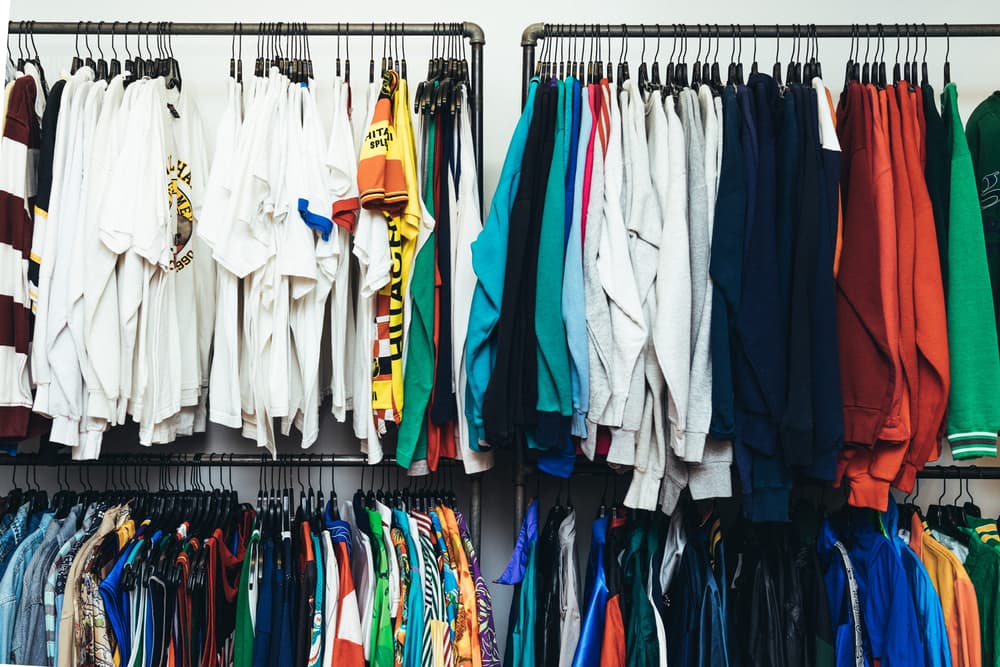 16 of 17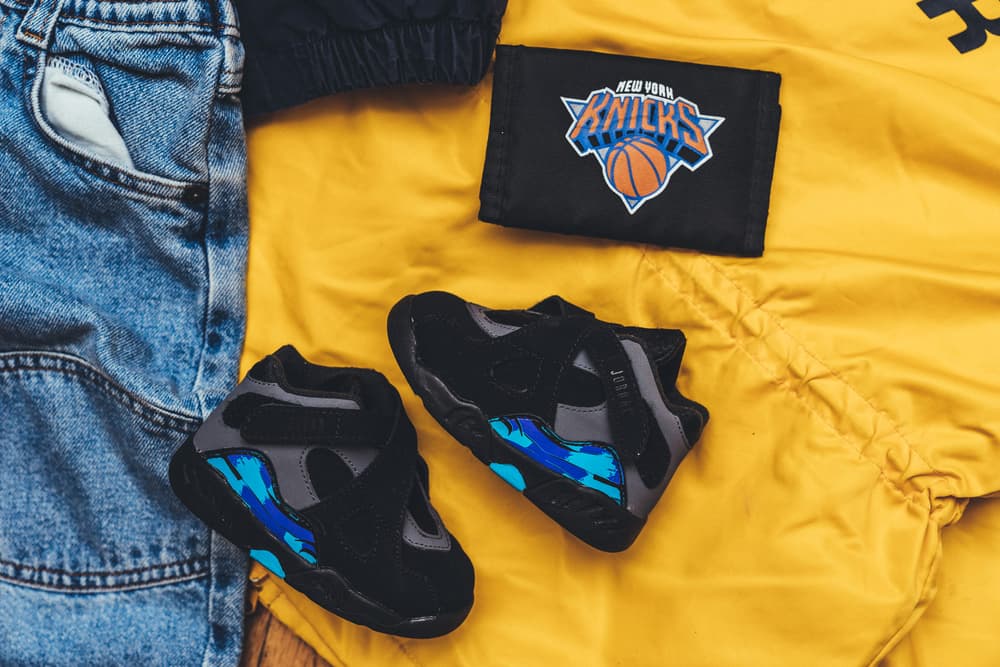 17 of 17
Walking down Hoboken's First Street with Mark Edwards and his three-year-old son Bronson feels like strolling through a small town. The pair know almost everyone in the neighborhood by name, from the local barista to the man selling hot dogs on the corner.
Edwards, a vintage dealer who runs Top Shelf Premium, got his starts styling Macklemore in 2012 and business has snowballed ever since. The full-time dad has recently set up Vintage on First — a brick and mortar store in Hoboken, New Jersey, filled with coveted pieces from brands including Nike, Polo Ralph Lauren, Walt Disney, and more. He also has a large selection of pre-loved kids' clothing, shoes and toys, so it comes as no surprise that Bronson is the best-dressed kid in town.
In celebration of Father's Day, we headed out to New Jersey to snap the father-son duo and their expansive vintage collection in store, and chatted to Mark about balancing full-time fatherhood with running a business, and day-to-day life in the Hoboken community.
On Vintage Dealing and Running a Small Business:

How did you get your starts in the vintage clothing industry?
I came back to New York after years of living somewhat of a nomad lifestyle. I would thrift and shop differently because I loved the conversation that sparked off what I wore. When I got back home, all I had was my collection and I needed a way to make money, so I tried eBay. I couldn't believe people online were buying it. I dug a little deeper and tried a flea market in the Lower East Side. Then it all made sense — connecting with people through the clothes I had handpicked was life changing.
How has the business grown since then?
I've been doing this since 2012, starting with flea markets and then various pop-up shops over the years. It was great for me to travel and hit different markets, as I was able to get a full picture of the vintage clothing world. I feel a pivotal point in my career was when I was granted the opportunity to wardrobe Macklemore just as he broke through with his song "Thrift Shop." We hit it off and he put my name out to the world — it all snowballed from there. I gained somewhat of a reputation as "the guy" to go to for vintage clothing in hip-hop circles. I found myself holding private appointments in store, in hotel rooms and even backstage at shows. After six years of being on the move grinding, I just signed my first long-term lease on the shop in Hoboken, New Jersey.
What made you decide to include a kids' section in your store? Had you always collected children's vintage?
Before [Bronson] was even born I collected kids' gear. It just seems even more rare to me. There's some real heat, and the fact that it's miniature is just super cool. If you don't have a dog, you're pushing a stroller in Hoboken. There are a ton of young parents who are still very fashionable themselves, so they keep their kids proper too.
On Fashion and Personal Style:

How would you describe your personal style?
The age I started taking on my own identity with fashion was around 2002 – the era of oversized. I still to this day prefer to wear XXL, when realistically I can fit a Large. Everyone always assumes I have the craziest personal collection, but I don't. Every gem that comes across my path, I always think to myself, "who would this look dope on?" If I were to keep every piece I liked, I'd be a hoarder and would go out of business.
Has your personal style or view on fashion changed at all since becoming a dad?
My style hasn't changed one bit. I'm not going to lie, sometimes when I walk into Bronson's daycare I can feel the eyes from other parents on me, like, "why is there some guy with a mustache and long hair wearing a Mobb Deep t-shirt in here?" But then they see the flyest little boy run into my arms and it all makes sense.
Bronson always looks so cute! How do you decide what to dress him in, or does he prefer to choose his own outfits?
He's only three, but he has a mind of his own already and will tell me when he doesn't want to wear something. But, usually if I just catch him in the right mood he will wear whatever I put on him.
On Parenting and Life in Hoboken:

How do you balance running a business with being a full-time dad?
By sticking to the script. There's honestly no time now to let myself drift. I'm very thankful for my little guy, because ever since he was born my "business sense" has elevated. Being focused and making sure he comes first leaves any time left over strictly for work.
What drew you to Hoboken, both as a retail destination and as a place to raise Bronson?
I would say Hoboken chose me. It's broken down into one square mile that holds over 300 bars and restaurants, and the average age is 25 to 35, with the average household income around 120k. It's one of the safest and cleanest neighborhoods you can walk in, with views of the NYC skyline. It's just a five-minute train ride to Manhattan, and there were zero vintage shops here.
What do you think of the rise of kid influencers on Instagram? Do you think you'll let Bronson use social media when he's old enough?
I know nothing about kid influencers to be very honest with you. By the time my guy is ready to hold that screen I'm sure there will be a whole new world to be worried about. I purposely don't use my phone in front of him because I want him to see that life exists past that screen. Interacting with people is a very important skill that I'm trying to instill in him at a young age.
Image Credit

Eddie Lee/Hypebeast